No blocking the laughter in this fun comedy
DVD: Blockers
Runtime: 99 minutes
Age restriction: 16 DLNS
Special Features: Deleted scenes. Gag reel. Rescue mission. Prom night. John Cena's prom survival kit for parents. Line-O-Rama. Chug! Chug! Chug! Puke-a-Palooza. Feature commentary by director Kay Cameron. And more…
Reviewed by: Gareth Drawbridge
Review made possible by: Empire Entertainment
Most mothers and fathers who have teenage daughters live in fear of that dreaded moment when the first boyfriend comes knocking on the door. However, if you were a parent, how would you feel if you discovered your angel had made a pact to lose her virginity on prom night?
This is exactly the predicament three parents, Lisa (Leslie Mann), Hunter (Ike Barinholtz) and Mitchell (John Cena), face in the amusing sex comedy Blockers.
After meeting and bonding during their first day of school, Julie (Kathryn Newton), Kayla (Geraldine Viswanathan) and Sam (Gideon Aldon) become inseparable best friends. Fast-track 12 years and the three find themselves preparing for the most important event of their lives – prom night. Of course, following what many believe to be a high school rite of passage (and the plot for multiple teen comedies), the trio enter a sex pact and agree to lose their virginity during the course of the evening.
For Julie, she will lose her virginity to her boyfriend Austin (Graham Phillips) and it will be perfect (sounds like Tara Reid's character in American Pie, doesn't it?). For Kayla, it will be a casual fling – just something to get out of the way – with her lab partner Connor, aka 'The Chef' (Miles Robbins). As for Sam, who is a closet lesbian, she settles for the awkward, fedora-wearing Chad (Jimmy Bellinger) and for her it's not just an experience to share with her friends, but also a way to decide which way she swings.
While the plan seems straight-forward enough, there is only one snag…their parents find and decipher the emoji messages the friends have been sending to one another and realise what their young darlings are up to.
For overprotective (and ridiculously dressed) Mitchell, the idea of some teen with a man bun and a smug smirk sleeping with his daughter is infuriating, so together with Lisa and Hunter, who cares more than he lets on, the parents set out to 'block' their daughters.
What follows is a series of comical misadventures as the parents try to get between their daughters and their dates to block any sexual activity.
Although the plot about teens trying to lose their virginity on prom night is something we have seen many times before, Blockers does offer a slightly different take on the subject matter.
Overall this is a fun film (look out for the beer butt-chug, but DO NOT try this at home) and is recommended for fans of teen sex comedies like the American Pie franchise (the originals, NOT the pathetic spin-offs).
Blockers is now available on DVD.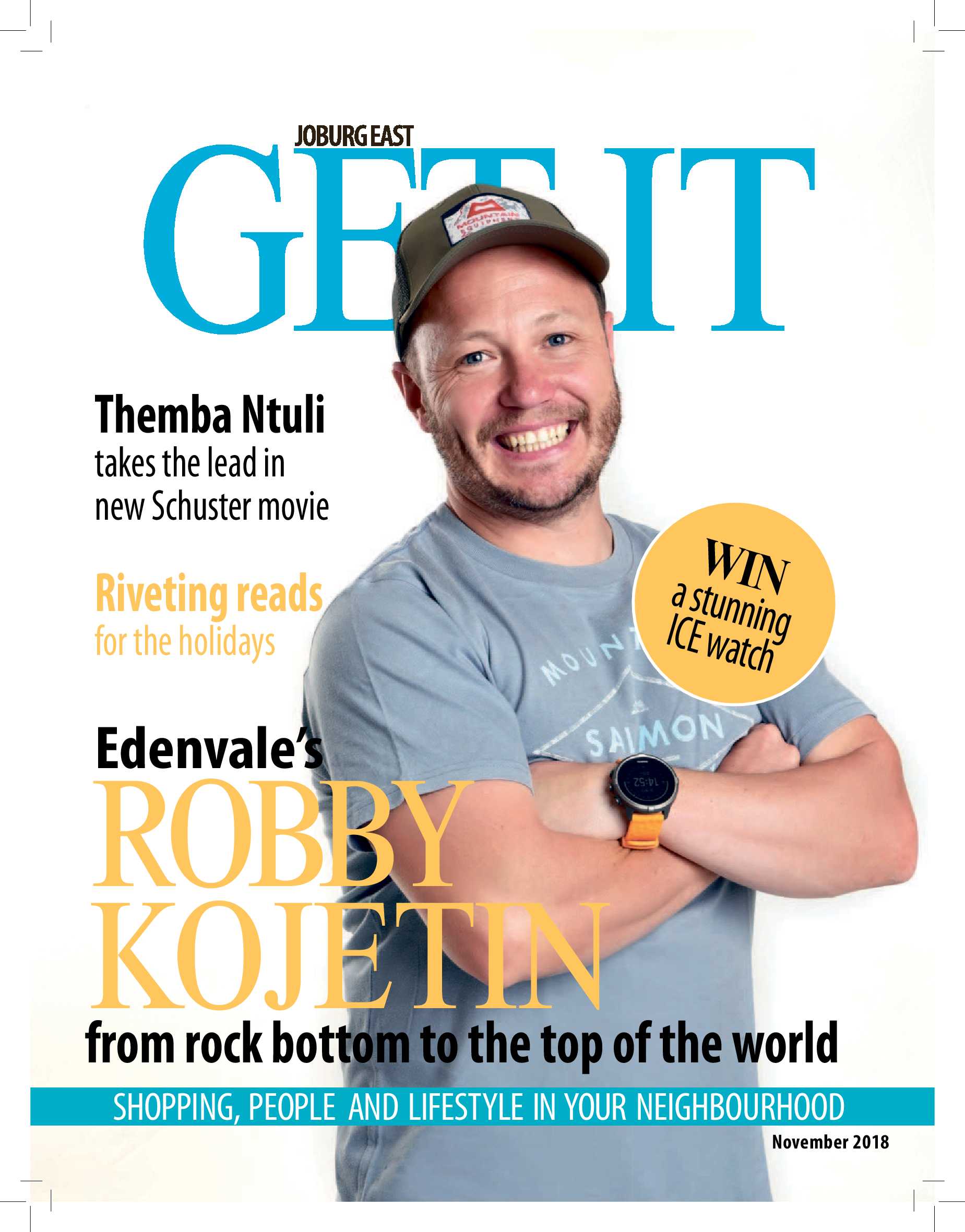 is a national brand of premium free magazines available in centres across the country.
to see other Get It magazines in the network.