Help John Hume protect the rhinos
In the past 26 years, South African John Hume (76) has bred 1279 white rhinos on his private property, and is currently protecting 1626 rhinos of which 300 are pregnant, therefore making it 1926 lives of rhino in total. He has been remarkably successful and has lost just 32 rhinos to poachers.
This remarkable success could not have been achieved without an unprecedented level of financial support, all of which has come from John's life savings. Protecting rhinos in today's world from the increasing attacks by poaching gangs is an extremely expensive operation, as all the government conservation agencies in Africa know only too well.
John has now reached the point where he can no longer continue as his life-savings will be completely exhausted in August this year. He is in urgent need of substantial financial support, as are other private land-owners, who together are responsible for approximately 7000 rhinos. An increasing number of these land-owners no longer want rhinos on their properties, because of these exorbitant costs and escalating security threats to their staff and families, and already the number of private rhino custodians has dropped from 400 in 2009 to only 320 today.
* Content: Dr John Hanks.
Initiatives launched to save the rhino
John Hume is currently facing a 'day zero' in terms of 'conservation funds' to protect and sustain his white rhino population.
These are some of the initiatives which have been launched by John to raise funds:
Rhino Coin (cryptocurrency) – this is an innovative new CryptoConservation initiative which has issued 1 Rhino Coin for each 1g of physical horn held in a vault in South Africa. Any purchase of Rhino Coin through the CornuEx.com exchange, directly benefits John Hume's rhinos. The Rhino Coin is also tradable against Bitcoin and Ethereum. Supporters can go to https://www.rhinocoin.com/ to understand the concept behind the coin and the Rhino Coin Foundation, and then to https://www.cornuex.com/ to trade in the coin.
Crowdfunding – John Hume also has a fundraising campaign running on Indiegogo, specifically to fund a new security solution, into which any concerned member of the public can donate by visiting https://www.indiegogo.com/projects/help-protect-rhinos-from-poachers-security-community/x/18812022#/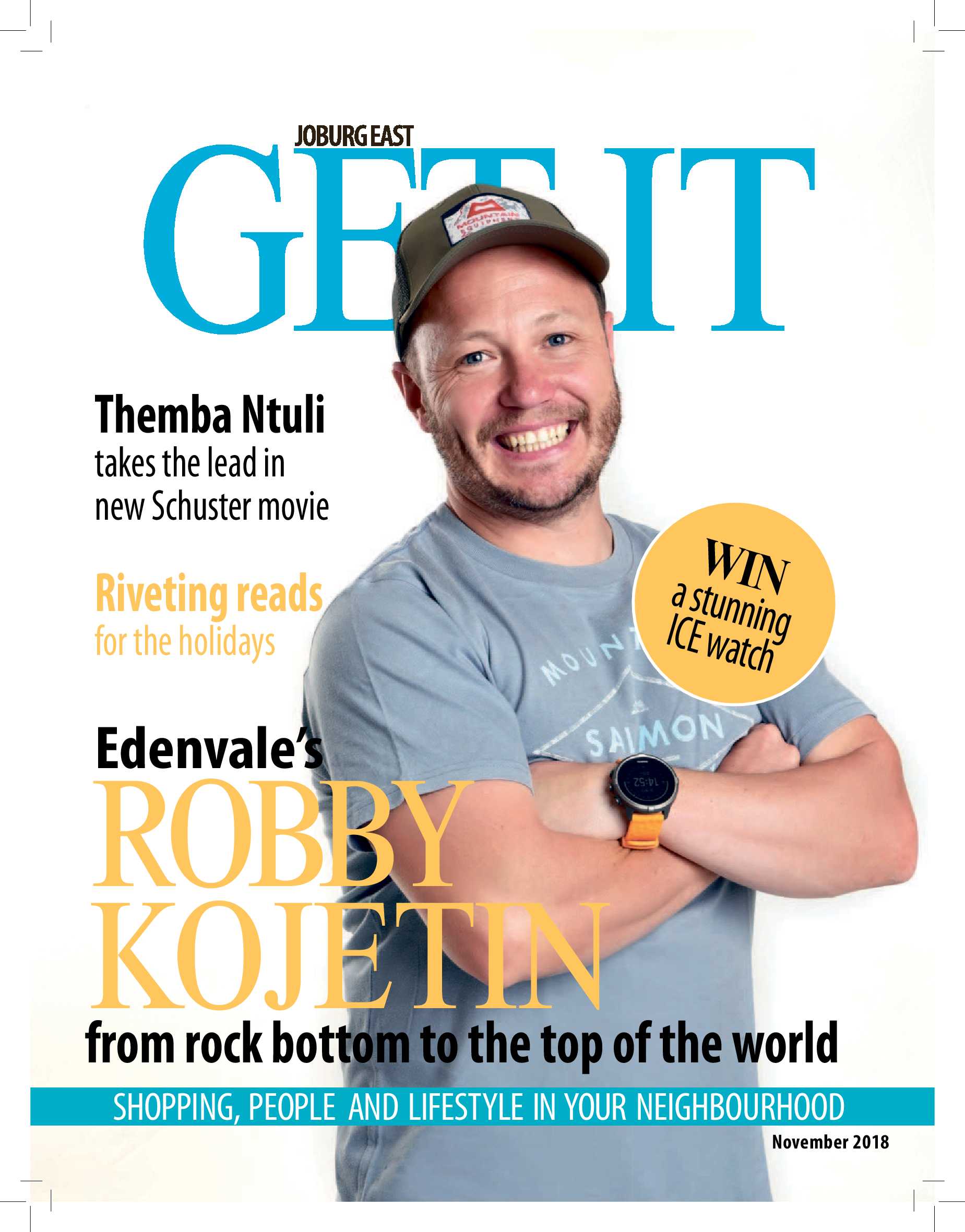 is a national brand of premium free magazines available in centres across the country.
to see other Get It magazines in the network.