Four enthralling reads to enjoy
It Happens All The Time
As a teenager, Amber struggles with her self-image but finds solace and understanding in Tyler, a neighbourhood boy. As they navigate adolescence they become best friends. In Amy Hatvany's It Happens All The Time, over the years they grow apart, but when Amber returns home after her college graduation they pick up where they left off. But this time a flirtation begins to blossom and despite the fact that Amber is engaged to her college sweetheart, Tyler lets himself believe their friendship could turn into something more. Then one night, fuelled by alcohol, Tyler kisses Amber and what happens next changes their lives forever in the most brutal possible way. This is not an easy read, but in a country rife with attacks on women, it's bang on target. Washington Square Press, R230.
How I Lose You
Kate McNaughton has, effectively, told a story in reverse in How I Lose You. It's the story of Eva and Adam and it ends in tragedy on page 12. The rest of the book backtracks to the story Eva thought she knew – the story in which Adam was her anchor, where he could not die, where he's her husband, where he found out about her mother's long-lost family. It's all the things she will discover, because it's not just the ending she got wrong. It's a story that's all the more warm, moving and tender because we know it's going to be interrupted. Doubleday, R297.
Last Letter Home
On holiday in Italy in 2016, historian Briony Wood becomes fascinated by the wartime story of a ruined villa near Naples with which there is a family connection through her grandfather. Handed a bundle of letters found in the villa, she sets off to trace the fate of their sender, Sarah Bailey. Last Letter Home is Rachel Hore's tale of how Sarah returns from India in 1938 to live in a Norfolk village where she forms a friendship with Paul Hartmann, a young German who's found sanctuary there. But their bond is threatened with the outbreak of World War II and as Briony begins to uncover their story, she encounters tightly guarded secrets involving the villa in the shadow of Vesuvius. Simon & Schuster, R282.
The Betrayal
Set in Paris in 1938, The Betrayal is Kate Furnivall's story of twin sisters bound by a dreadful secret but divided by their very different lives. Reckless, passionate Romaine is a pilot while her sister, Florence, is a socialite who enjoys a life of power and privilege. With the drums of World War II beating and fear stalking the streets of the city, the sisters both have something to prove and something to hide. France is poised to fall – but who will fall with her? Part kill-or-be-killed thriller, part moving love story, this is a truly gripping tale. Simon & Schuster, R267.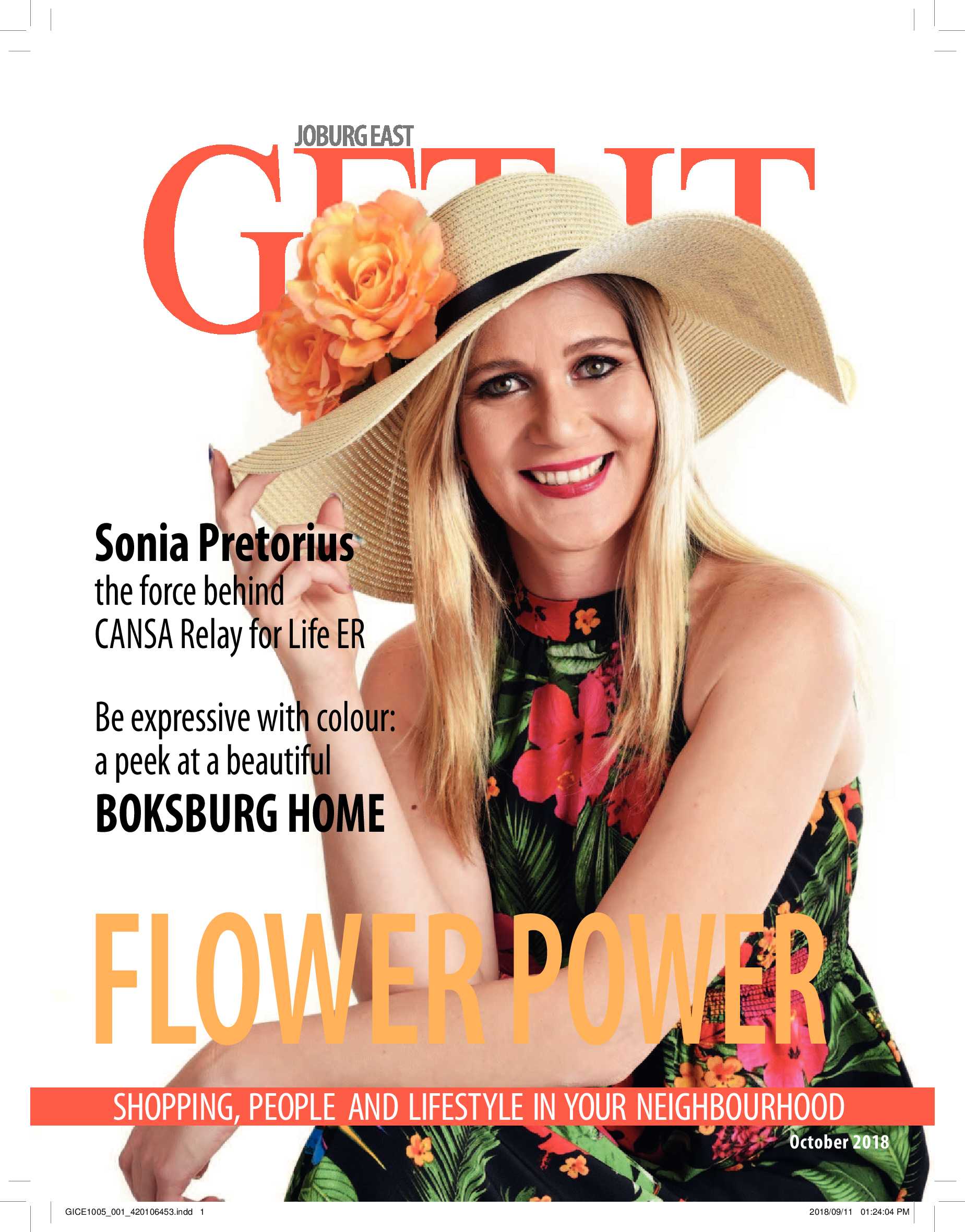 is a national brand of premium free magazines available in centres across the country.
to see other Get It magazines in the network.