My top 12 places to visit with the kids in SA, by Melanie Rosettenstein
Melanie Rosettenstein, author of the children's book Rosie's Travelling Takkies shares her top 12 places to visit in SA, with the kids.
Cape Vidal, Isimangaliso Wetland Park, KwaZulu-Natal
Secluded Cape Vidal on the eastern shores of the Isimangaliso Wetland Park is at the top of my list of places to take the kids. I have been going there myself since I was a nipper and now return religiously every Easter with my family for ten days in a tent. The kids will love swimming in the warm waters of the bay, snorkelling inside the reef, picking mussels off south ledges, watching the hippos at sunset at Catalina Bay or simply exploring the campsites with their mates. This is a place where little adventurers are born. For more information visit www.isimangaliso.com
Mbotyi, Transkei
The craggy drama and isolation of the Transkei set the scene for a relaxing holiday where the family can simply unplug. We spent a long weekend at Mbotyi recently where the kids took full advantage of the wide safe beaches and lagoon where they caught grunter and some sunshine. Nguni cattle spending their days soaking up the rays in the warm sand intrigued our kids as did rides on the local horses. For more information visit www.mbotyi.co.za
Sheffield Beach, KwaZulu-Natal north coast
For a quick beach break from the city, Sheffield Beach with its tucked away coves and abundant rock pools just 20 minutes from Durban, is our go to for a spot of fishing and beachcombing away from the madding crowds (out of season of course).
Mission Rocks, Isimangaliso Wetland Park, KwaZulu-Natal
The rocky shores of Mission Rocks are home to abundant rock pools and sea life. Teach the kiddies how to cast a line off the rocks and watch the magic unfold as they hook their first catch.
Sibuya Private Game Reserve, Kenton-on-Sea, Eastern Cape
Situated along the pristine Kariega River just minutes from Kenton-On-Sea, the self-catering house at Sibuya Private Game Reserve is a wonderful haven to explore the bush. Overlooking a water hole, the kids can watch the animals come down to drink while sipping on their rooibos tea and dunking rusks. Unspoilt beaches are a short drive away while a game drive or boat cruise can be arranged at one of the tented camps. For more information visit www.sibuya.co.za
The Berg, KwaZulu-Natal
Because my kids are beach rats, nothing gives them a kick more than the magnificent Drakensberg mountains. They just love the change in scenery. Champagne Sports Resort or Drakensberg Gardens Hotel are two great places to take them for a breath of fresh mountain air. They especially love winter where they bundle up in woolly hats, scarfs and closed shoes to keep warm in the chill. Don't forget the bikes.
Table Mountain, Cape Town, Western Cape
A mountain that looks like a table, a cable car suspended in mid-air and one of the world's most spectacular views? Sign them up. For more information visit www.tablemountain.net
Boulders Beach, Cape Town, Western Cape
We all love penguins so Boulders Beach is a must visit while singing, "It's a penguin party and everyone's invited…"
Botanic Gardens, Durban, KwaZulu-Natal
Durban can be quite windy at times. When it's dropping trees and the beach is unpleasant we head to the beautiful Botanic Gardens (Africa's oldest) for our fresh air fix and a run around. For more information visit www.durbanbotanicgardens.org.za
Brahman Hills, The Midlands, KwaZulu-Natal
Rolling hills, rising mist, chilly mornings and roaring fires, it really is pastoral perfection in the Midlands. Brahman Hills near Nottingham Road has a host of self-catering family units perfect for boisterous families to explore this truly stunning property. Eat in the family-friendly Brahman Café or opt for the Chef's Selection Menu at '89 on Copper'. The Midlands Kitchen has 15 kitchens to choose from so there is no excuse for hungry tummies. For more information visit www.brahmanhills.co.za
Lake Eland Game Reserve, Oribi Gorge, KwaZulu-Natal south coast
The magnificent Oribi Gorge is the perfect backdrop for toe-curling adventure. Lake Eland's zip line is South Africa's the longest but if you're short on time like we were you can opt for the Zip X-treme which will have you covering 1km in about 30 seconds. Say what? And the kids (if they're small like mine) can try out the kiddies' zip line again… and again…. and again…. Caves, suspension bridges, a scooter tour – there is so much to see and do followed by some downtime in one of the reserve's picturesque chalets. For more information visit www.lakeeland.co.za
Scottburgh Campsite, KwaZulu-Natal south coast
Scottburgh Campsite is the perfect weekend camping destination. A playground, swimming pool, beaches and loads of space to run around ensure bags of fun for a full 48 hours. The onsite restaurant serves a killer brekkie. For more information visit www.scottburghcaravanpark.co.za
Melanie Rosettenstein with her children, Rachel (5) and Oliver (3).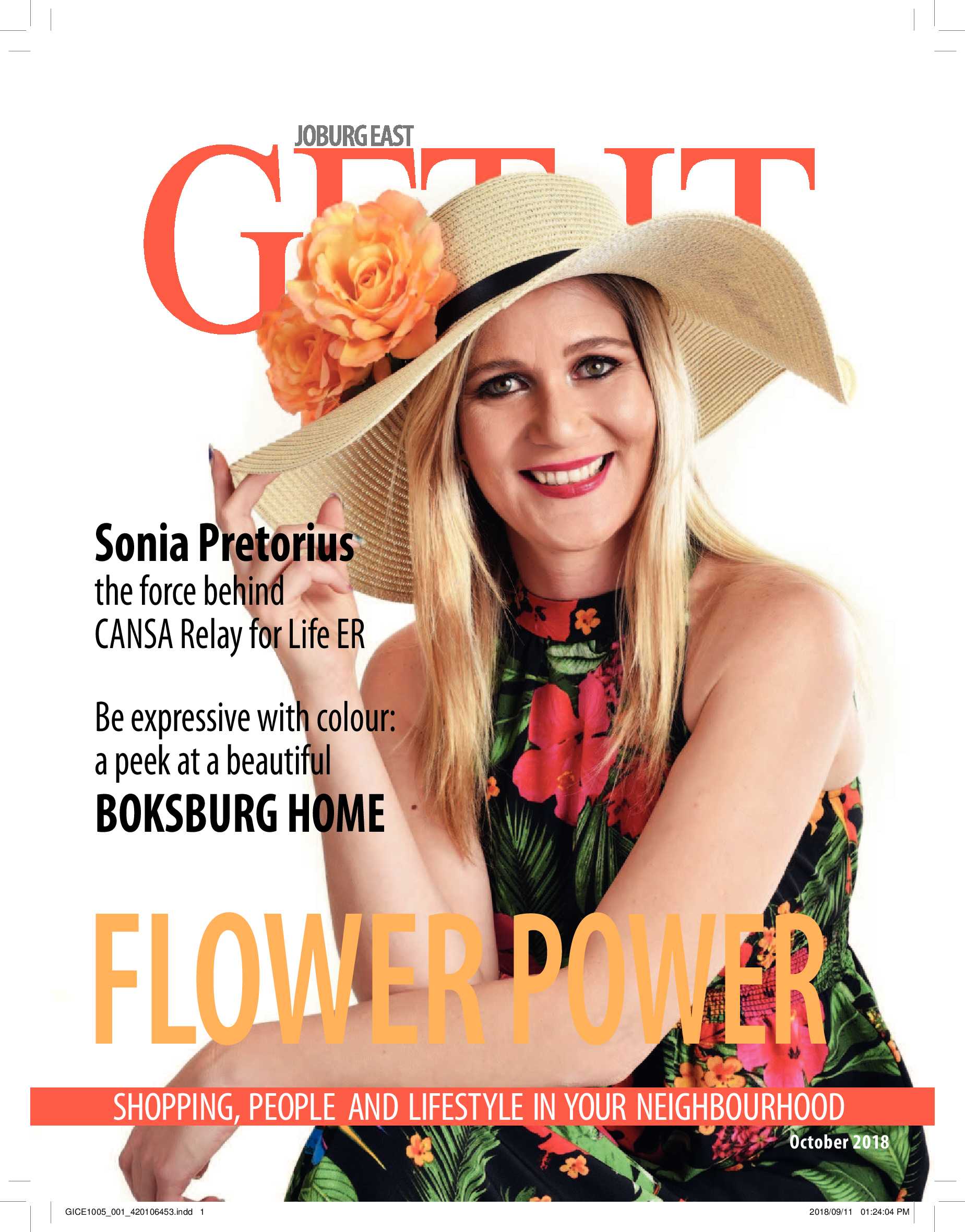 is a national brand of premium free magazines available in centres across the country.
to see other Get It magazines in the network.