What completes the South African Braai?
Americans do it in style with their state-of-the-art gas barbeques; the Australians, on the other hand, like to throw some 'shrimp on the barbie' but we South Africans know how to make the perfect braai.
What is a South African braai without its best supporting acts, first up the braai broodjie. This South African braai staple is usually served on white or brown bread; spread with lashings of butter on the outside, and filled with thick, juicy slices of tomato, onion and cheese on the inside.
On September 24, we celebrate Heritage Day, which has also become a popular day to invite a few friends over to have a braai (National Braai Day) and cook up some meat and wors.
No South African braai is complete without the original South African toasties, otherwise known as "braai broodjies".
The standard braai broodjie recipe is as follows:
Butter the bread, place lots of grated cheese on the bread, sliced onions, sliced tomatoes, salt, pepper and be sure to braai slowly. For those looking for a gourmet version, renowned Durban caterers Blue Strawberry has some gourmet variations for you to try.
Brie and fig Jam – add preserved fig and some crushed nuts for texture
Chip 'n Cheese -slap chips, curry gravy and oozy cheese
S'more Variation – Nuttella, sliced banana and marshmallows
Peanut Butter and Bacon – crunchy peanut butter in lashings with crisp bacon and some salted peanuts for crunch
Black Mushroom and Haloumi – sliced and fried black mushrooms well drained with sliced haloumi and a little mozzarella for the stretch
Croque Monsieur – good quality ham, Dijon mustard, emmentale cheese and a lathering of béchamel sauce
Bacon with a bite – crisp bacon, tomato sambal- tomato, onion and chilli diced with a dash of vinegar, cheddar and mozzarella
Cheese and sweet chilli – combine three cheeses and a good splash of sweet chilli with chopped coriander
Another side dish that isn't given enough glory is pap – which is very popular at any braai, and also another traditional dish native to SA. The word pap in Dutch translates to "porridge".  In KZN it's also called phuthu in Zulu and ipapa in Xhosa.  It's easily cooked on a stove in a pot or over a fire and is best to cook in a black cast iron pot. This braai day maybe skip the potato salad and have this instead.
A gourmet slant on the standard pap and tomato gravy dish is this Creamy Cheesy Pap recipe dish supplied by Goodersons Drakensberg Gardens Golf and Spa Resort, Executive Chef Francis Hegarty:
Recipe
Cook pap and set aside, chop 1 onion, packet of mushrooms and 250g bacon. Fry it all up in a pan and add clove of garlic and salt and pepper seasoning. Add a tub of 250ml cream to make a sauce, take the pap and put it in an oven dish, pour the sauce over the top and add lots of cheese, bake for 30 minutes. If you have a vegetarian in your midst then just replace the bacon with sautéed butternut or baby marrows.  Voila. Easy peazy!!
So celebrate your heritage over a braai, with those you love, this September.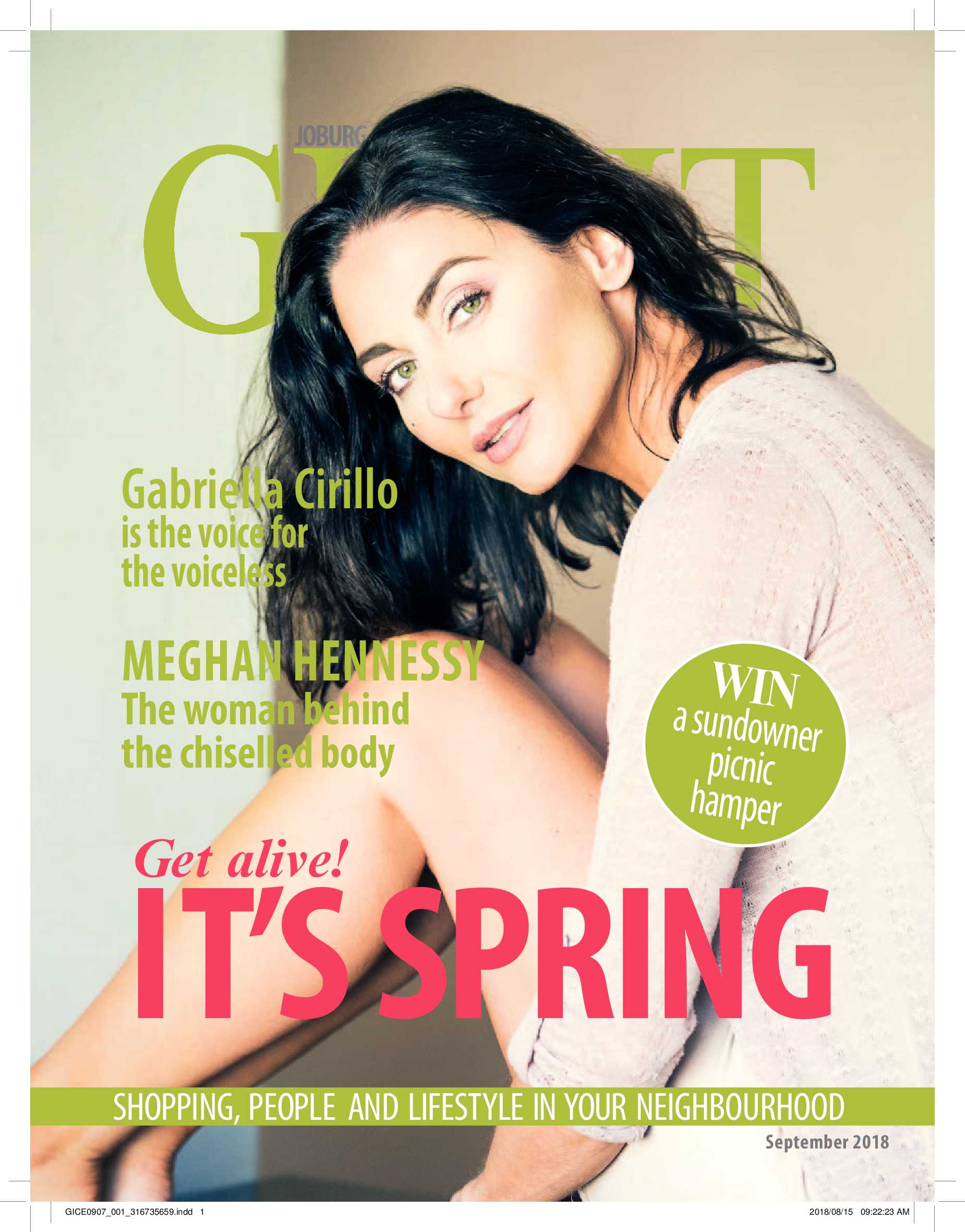 is a national brand of premium free magazines available in centres across the country.
to see other Get It magazines in the network.