It's All About Image
Nancy Mendes spent 15 years living her passion in Portugal and has now opened The Muse Hair and Beauty Salon at 26 Bradford Road, Bedfordview.
Nancy on beauty
On what aspect should SA women take more care when it comes to their beauty routine?
I would like to see our ladies here invest more in their skin. We are outdoor people and we are blessed with one of the best climates world-wide, but this also means our skin takes a beating. It needs repairing and replenishing if you want it to stay looking healthy as long as possible.
Get professional help to achieve a fuller eyebrow which will do wonders to the frame of your face and instantly restores a more youthful appearance to your features.
What is the absolute must do's of skincare?
The must do's of skin care are first and foremost an appropriate cleansing routine. There really is no use applying creams and serums if you are not cleaning your skin correctly. Take care not to strip the natural protective barrier by applying products that are too harsh.  And, you can't leave home without applying sunblock.
Any great beauty tips to share, especially in the current economic climate?
I am a big fan of serums I call them the magic workers because their molecular structures enable them to penetrate our skin more successfully. If you find yourself having to choose between affording a day cream or a night cream, opt to use a sunblock during the day with your serum and then in the evening a good night cream over your serum. At night the skin goes into rest and repair mode, your night cream is designed to support and assist that process.
Any myths about beauty care that you want to bring under the attention of our readers?
Foundation does not hide bad skin!
Oily skin isn't as common as people think it is, so don't automatically diagnose yourself with an oily skin and then proceed to use anything you can find to 'dry' it out. You will end up creating an even oilier situation as your skin tries to defend itself against these elements.
Are the locally manufactured skin care ranges on par with imported ranges?
Whilst working abroad I worked with two internationally recognised European brands. We here in SA have some excellent locally produced brands too and since being back I have tried a few out as I believe that the products produced here are designed with our particular skins in mind.
What brand of skin products do you use?      
I use Essel, a local medically created results driven product.  I won't use a brand I have not first tested on myself and I have seen some great results with them.
Nancy on image
Why are you passionate about image consulting?
I am passionate about image consulting because the results that it produces far surpasses its superficial benefits.   It is not simply about dressing a certain way.  It is about helping people feel good about themselves.  I cannot stress the importance of this.  We often think that making a difference means going out there in a big grand scale and helping change lives. It doesn't have to always be in jumbo scale. It can start with just you.  The minute you feel good about yourself your energy levels vibrate on a higher level, when this happens you automatically positively affect those around you, it becomes a ripple effect.
Can you take us through the process of image improvement?
An image consultation can be broken into two main areas, a colour analysis and a style analysis.  I find they work hand in hand. I prefer to start with a colour analysis because this process will help you discover what your best colours are.  This means that you will wear colours and make up that will always bring out the best in your complexion.
During a style analysis I will do a thorough measurement of your body and body proportions (you may have long legs and a short torso, a long or short neck or maybe even short arms) these are all features that can be enhanced or minimised with good clothing choices.
Most importantly, during a style analysis is a style personality test.  I strongly believe in the importance of discovering your style personality because this is how we can ensure that you will be able to implement what you have learnt long after the first few weeks of the consultation.  It is unrealistic to expect a creative, arty personality to become a classic dresser.  They will never be comfortable. I can then also offer shopping services where we go shopping together or I go shopping for you (see why I love my job).  I also do wardrobe organising.
What is the first thing that women should do to improve their images?
The first thing a woman can do to improve her image is to get back to basics and ensure that she has a "polished look"  This means healthy glowing skin and hair, well-kept hands and feet good posture and a Colgate smile.  This creates your canvas, from here I would urge you to wear well-fitting garments, attention to fit and fabric is important.  Plan your outfits, don't get lazy, your gym wear is not street wear, a baggy shirt over leggings does not hide that friend you made over the festive season, and good shoes can make or break your overall look.   To this I add the "third piece rule" – this is the addition of a third item which can be anything from a scarf, jacket, vest, cardigan, belt, hat or statement accessory.  This will ensure your achieve that 'pulled together" look and it's in these items that you can showcase your personality and create your own style.  Another little trick that I have is to always dress nicely when you go shopping and don't buy anything that isn't nicer than what you already wearing.  Your wardrobe will grow in style and quality.
What are the characteristics of women who feel good about themselves?
A woman who feels good about herself is first and foremost one who looks happy, confident and exudes a positive energy.  When this happens on the outside eventually her thoughts start to do the same on the inside. Now she is empowered with a healthy empowering mind, which means she can positively influence those around her and she can make decisions for herself from a place of love and not a place of fear.
In closing, I know I'm not going to change the world, it's not in my nature to be that audacious, but if I can at least positively influence one person everyday then I am content. My dear friend in Portugal always used to say, "We don't do this job to become rich, we do it to enrich the lives of others.
Visit Nancy at The Muse Hair and Beauty Salon, 26 Bradford Road, Bedfordview (071 324 3106).
Read more about Nancy on pages 12 and 13, in the Get It Joburg East May edition.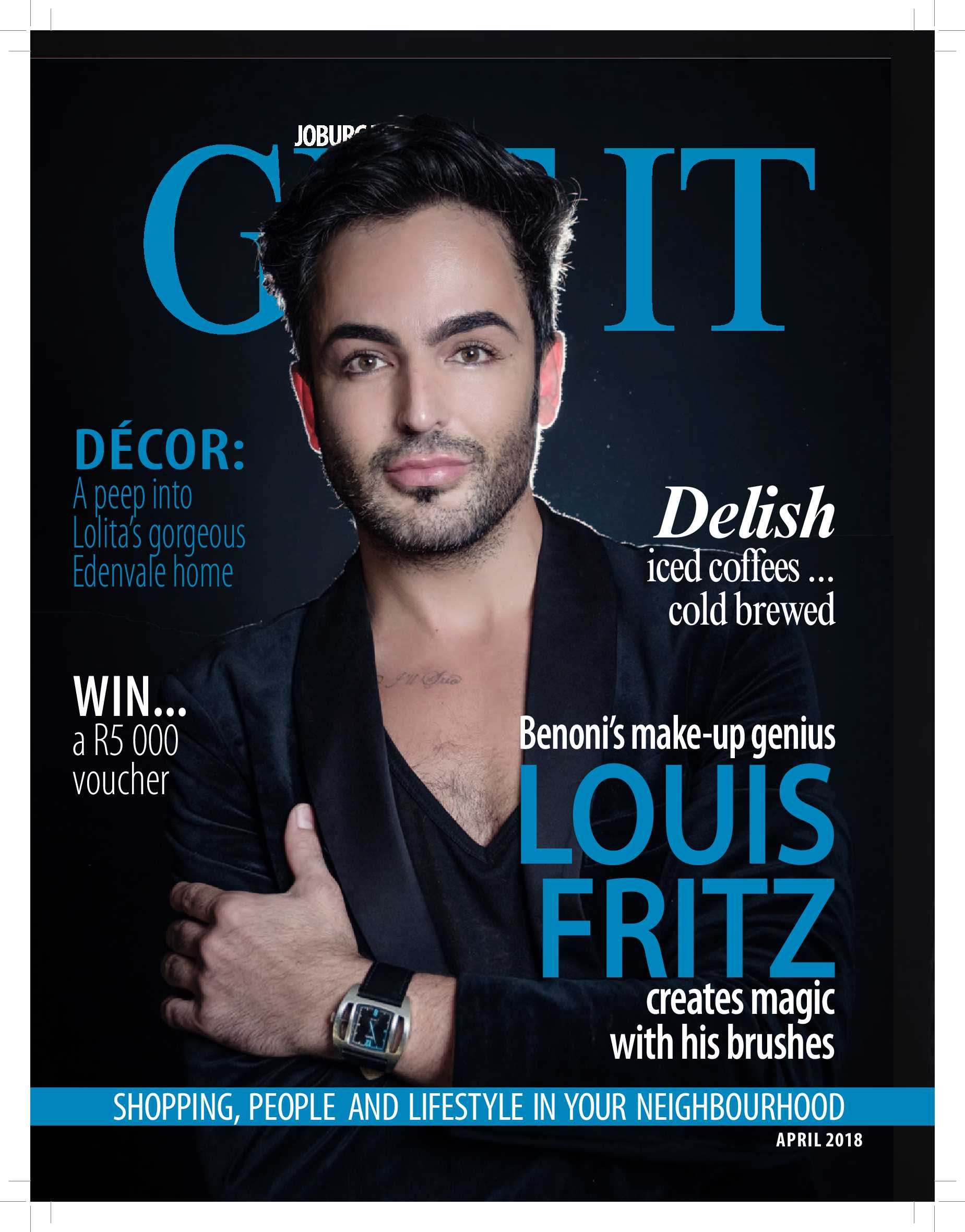 is a national brand of premium free magazines available in centres across the country.
to see other Get It magazines in the network.