Winter-proof yourself this season
Do you find that most of your winter beauty woes are related to skin and hair?
This is because winter makes for a dryer environment which dulls and dehydrates even the most luscious locks and glowing skin.
As colder weather approaches, begin making changes to your beauty regimen that will safeguard you against dry conditions.
Flyaway Hair
Cold temperatures, wind, and excessive combing can create a build-up of negative ions on the hair shafts, which causes individual strands to repel one another. Use a mild shampoo for dry hair, and always use conditioner, which gets rid of negative ions.
To help prevent flyaway hair, spray an antistatic spray onto a hairbrush and brush it through hair.
Flyaway hair accompanied by an itchy, flaky scalp, indicates dandruff. If the condition doesn't improve after you use an antidandruff shampoo for two weeks, see a dermatologist.
Rough elbows
Elbows have a thicker top layer of skin, which is easily disrupted by the loss of moisture. To keep them smooth, exfoliate with a scrub twice a week and apply a thick cream every day.
Twice a day, slather elbows with a hydrating cream. To soften extra-rough elbows, apply a layer of Vaseline before bed to seal in moisture. Then, if you're really motivated, cover them with terry-cloth wristbands to keep your sheets clean and let the moisturizer work during the night.
If your elbows are still scaly after a week, you might need a stronger prescription cream. Redness and inflammation could also indicate psoriasis, a genetic disease.
Flaky face
To keep skin from flaking, avoid products that contain alcohol, which is drying. Instead, use a gentle cleanser and switch to a richer moisturiser.
Continue to wash with a mild cleanser several times a day. At night apply a heavy-duty lotion.
If skin sheds excessively, a light chemical peel can remove the dead top layer of skin in one office visit. If flaky areas are itchy and irritated, you may have an allergy. A dermatologist can prescribe the appropriate cream.
Chapped lips
There's no such thing as too much lip balm. It's your first line of defence against chapped lips. Use a lip balm which contains a moisturising ingredient such as lanolin or petrolatum. Wear a lip balm with SPF if you plan on spending more than 30 minutes outside. Also, avoid licking your lips. That dries them out even more.
Painful cracks at the corners of the mouth are signs of perleche, a type of yeast infection, or a cold sore, which may require a prescription ointment.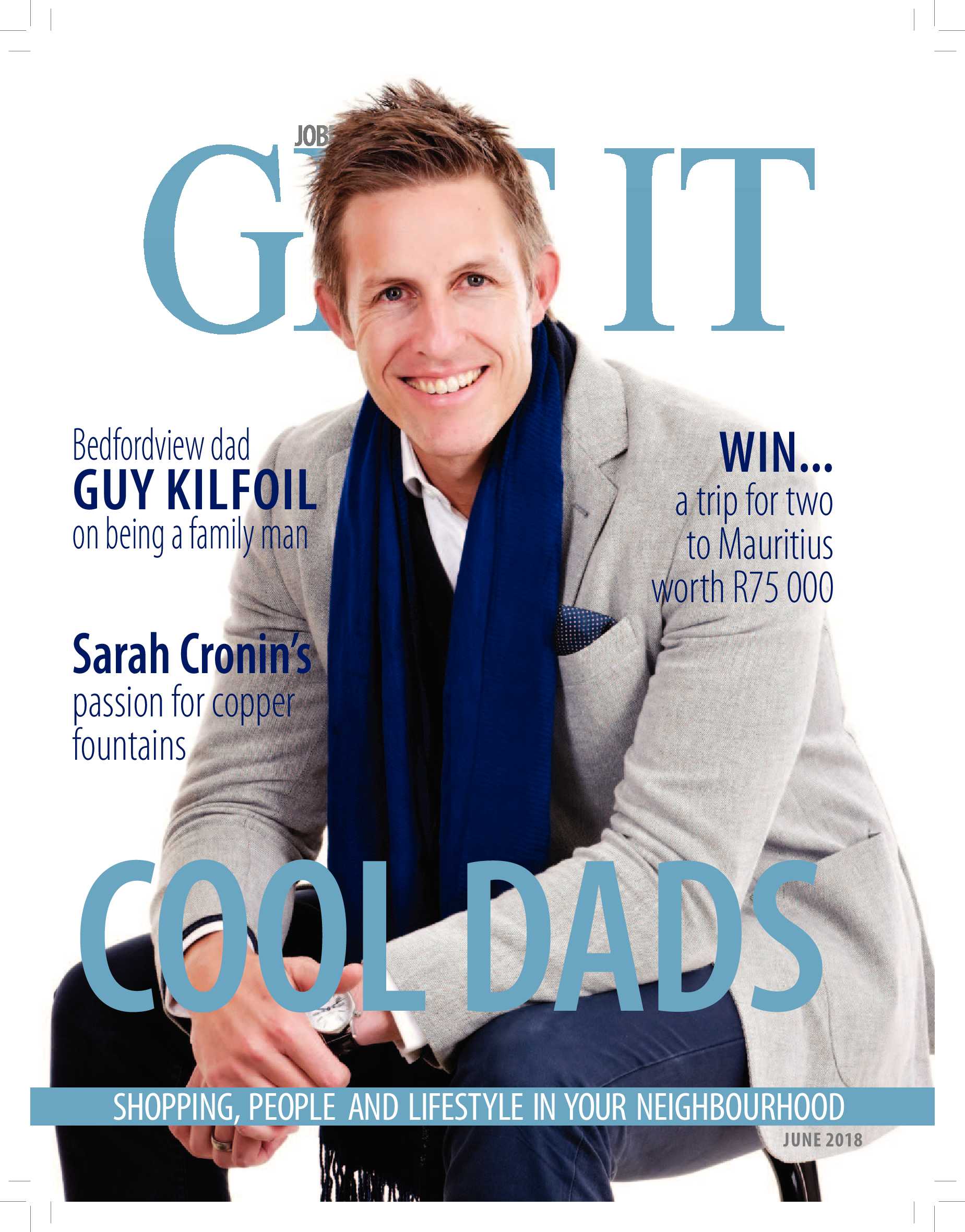 is a national brand of premium free magazines available in centres across the country.
to see other Get It magazines in the network.