A world stage awaits Chef Martin
Chef Martin Kobald, owner of ChefMLK School of cooking and MLK Food and Beverage Consulting, in Kempton Park, was recently elected as the vice president of the World Association of Chefs' Societies (WACS). With his election to this prestigious position, Chef Martin plans to shine the spotlight on South Africa's culinary industry. "I wish to keep advancing the culinary knowledge of young people and growing the global profile of South Africa's food and catering industry. I will also be able to bring a wealth of global knowledge back to South Africa," he says.
WACS is a global organisation of official chefs' associations, representing around 10 million professional chefs in over 100 countries. The society's main aim is to maintain and improve the culinary standards of global cuisine.
As the vice president, Chef Martin will focus on developing young chefs around the world with projects such as sustainability education, growing the association's membership, advancing the culinary arts and promoting WACS's philanthropic projects, such as Feed the Planet and Chefs without Borders.
He has become a well-known personality on television in a variety of food programmes. He has been a judge in two seasons of Clover's Little Big Cook Off competition and is also the head judge of the famous Checkers Championship Boerewors competition.
But there's more. Chef Martin is an honorary past president of the South African Chefs Association (SACA), as well as Convener of the Bidvest World Chefs Tour Against Hunger. With this project, SACA aims to feed up to 32 000 children every day.
Inspiration for aspiring chefs
Chef Martin's great passion is to inspire and teach young chefs. He currently operates cooking schools in Kempton Park, Durban and Windhoek. His schools offer trained chefs a qualification backed by an international certification.
"My schools differ from other schools in that my courses are longer. My students must spend at least a week at a butchery, cheese factory, etc. to gain knowledge about the products they are working with. To make sure that each student receives personal assistance, I only take in a maximum of 12 students per class. I don't make as much money as other schools, but I am taking pride in training proper chefs," he explains.
According to Chef Martin, the demand for qualified chefs is rising across South Africa as the tourism industry booms. "Becoming a chef isn't for everyone. It is a career for people who are as passionate about service and the craft as they are about fine food. It is a job that demands long hours, and chefs often find themselves needing to work in a hot and noisy kitchen while their families and friends are celebrating special occasions or holidays," says  Chef Martin.
Get to know Chef Martin
What inspires you to cook? I am a visual person and am inspired when I see something interesting. I don't cook from recipes … I cook from my heart.
What would you consider to be the key to your success? The right attitude and to stay humble. I also have a great team behind me and a wife who understands me.
What are your goals for 2017? To open another three cooking schools by the end of this year. I want to establish 10 schools by 2020.
What do you do to relax? I try to hike every weekend. My favourite local trail is the Kliprivier Nature Reserve, in Mondeor, Johannesburg.
What do you still have to tick off on your bucket list? Hiking the Simien Mountains, in Ethiopia, and the Inka Trail.
The world is your oyster … why do you prefer to live in SA? I fell in love with the country and decided to immigrate to South Africa in 1988. The grass is never greener on the other side and whatever SA has given me, I need to give back to the country.
What is your motto in life? Life is too short to have a bad day!
Watch a video on Chef Martin: https://www.youtube.com/watch?v=RvfcPODmC7w&t=4s
Moroccan chicken tagine with olives and salted lemons
Chef Martin has created this recipe and he shares it with our readers. "I'm a huge fan of Moroccan food and flavours and I make this particular dish often at home for family and friends. I have also my own range of spices and rubs and in this line I got a ChefMLK Moroccan Rub, which is very much suitable for this particular dish and to marinate meats of all kinds," says the chef.
Ingredients
Chicken, about 1.2 kg, oven-ready
Salt
Pepper, freshly ground
1 Onion, chopped
1 ½ Lemon, salted
50g butter
2 tbsp. olive oil
3 garlic cloves, crushed
1 tsp ginger, ground
8 saffron threads
600g potatoes, peeled and sliced
125g green olives, pitted
2 tbsp. coriander, chopped
2 tbsp. parsley, chopped and some leaves to garnish
Preparation time is 20 minutes. Cooking time is 70 minutes
Method
To prepare the original Moroccan chicken tagine start rubbing the chicken inside and out with salt and pepper and set aside.
Remove the flesh and seeds from the salted lemons.
Rinse the rind and pat dry, then chop roughly and set aside.
Heat the butter and oil in a flameproof roasting dish, add the onions and garlic and cook until translucent.
Add the ginger, saffron and 2 cups water and mix well.
Season with salt and pepper.
Add the chicken and turn several times, until it is coated in sauce on all sides.
Bring to the boil, add the potatoes, cover and simmer gently for 45 minutes, turning the chicken frequently so that it absorbs the sauce evenly.
Add a little more hot water during cooking if necessary.
Stir in the olives, lemons, cilantro and parsley, cover and simmer for a further 20 to25 minutes. Season to taste.
When the chicken is cooked, take it out, cover and keep warm.
If the sauce is too thin, boil over a high heat to reduce it slightly.
Carve the chicken and arrange on a warmed platter.
Top with olives and pieces of lemon rind and pour the sauce over.
Put the lid on the tagine and serve immediately.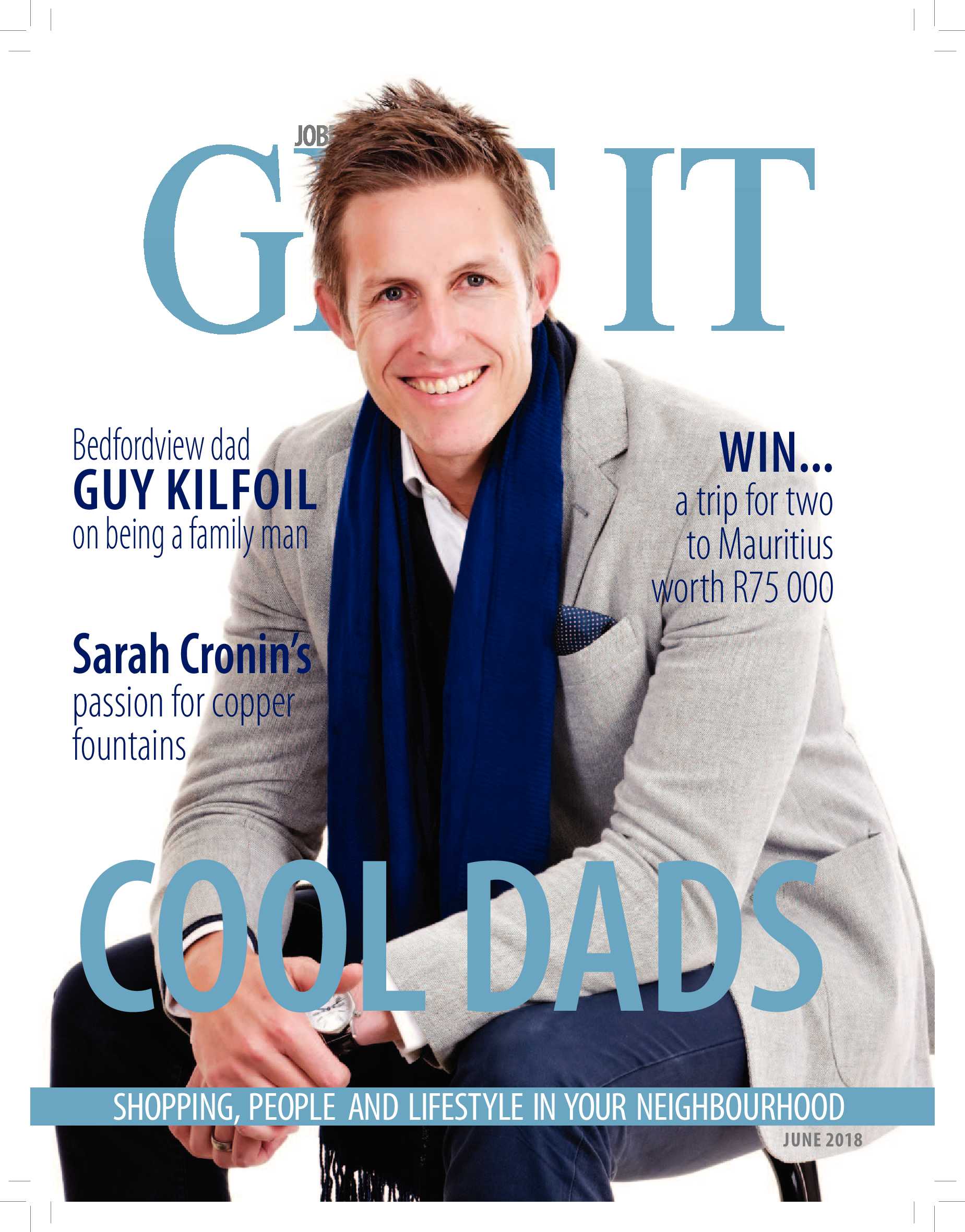 is a national brand of premium free magazines available in centres across the country.
to see other Get It magazines in the network.