Decorating for the golden years
By now the kids have moved out and your home is nice and peaceful or you might have grand kids flocking over for fun-filled visits, whatever the lifestyle you lead, it's probably a good time to give your home a loving little revamp. We chatted to Barend  Massow Hemmes, owner of UK-based Lighting design company, Hemmesphere Lighting, who shares his expertise on some really effective décor changes that can enhance your daily ambiance, comfort and functionality
Identify what's truly important to keep in mind when revamping?
One needs to look at a new revamp as an opportunity to purge all the old clutter that has accumulated over the years and replace with the new classics. It is a way of cleansing your environment.
Taking living space into consideration, what are your tips to create a cosy environment with lighting, in a big space?
Set a budget aside.
Research is of utmost importance. When creating the prefect environment, you need to look at what makes one happy, what will bring you that sense of peace in your own home when you close the door and leave the rat race behind you.
Considering the rat race that we are all living in, I believe that the living environment needs to be toned down. One needs to reflect a space that instils a sense of peace and churches a great source of inspiration. I prefer to go for the minimal look where the bare necessities are required and then to enhance them with aesthetical pleasing lighting features.
Then again everyone is different so it boils down to how your environment makes you feel. I believe that less is more.
How to optimize for space visibility and what is best when it comes to choosing optimal colours?
There are several factors that could enhance your environment.
Mirrors are a great way to visually increase the size of any space as long as they are places in the right spots.
Choice of paint: Choose a wall that you would like to make as your feature wall. Choose a bold colour to coat this wall with or have a decorative wallpaper applied. This could also be the wall which you place your TV, bookshelves or pictures and paintings against.
The remaining walls to be painted are also something worth considering. White (satin sheen) is my preferred colour.
Lighting is often over looked when wanting to refurbish a space. Your choice of lighting will help to create the mood you are trying to create. Personally, I am not fond of down lighting in the living area. It is a cheap way of lighting and does not add anything except light up a space.
That is why we have created the Hemmesphere Lighting range. It brings a sense of tranquillity to the space. The shadows that our lights casts will bring that desired sense of quietness to your environment.
Which lighting options (in sense of colour, shape, size, location in kitchen, downlights etc.) should one consider to make sure your kitchen is bright and well lit?
Down lighting is a good method; however, they should be adjustable – keep the lighting turned down slightly.
The working surfaces need to be illuminated, so splash backs and under unit lighting is very important. Another great feature is lighting the kick plates to the unit or adding an LED sprit light to the underside of the work surface.
According to the latest trends, which patterns/designs are best to use when trying to create a luxurious environment in your home?
Creating a luxurious environment is one thing, but creating a luxurious environment that makes you feel at home is another. For an environment that helps you to relax, it is best not to have too much going on in the background patterns and designs.
With that being said, a great wall papered wall which is broken by a decorative mirror or bookshelf could work well.
Furniture with clean lines and neutral colours.
I prefer blinds/ shutters to curtains. Curtains are however good for the winter time too as it helps to keep the heat in- let's not forget a good combustion heating system for those cold rainy days.
Lighting that has clean lines and not over complicated. There is also a great range of the new LED lighting that is slowly coming to the market place that can be used to create that desired effect.
What kinds of final touches could one incorporate to create a restorative environment?
Lighting is crucial but something that adds that little bit extra to a great environment is a great sound system as well as an air purifier.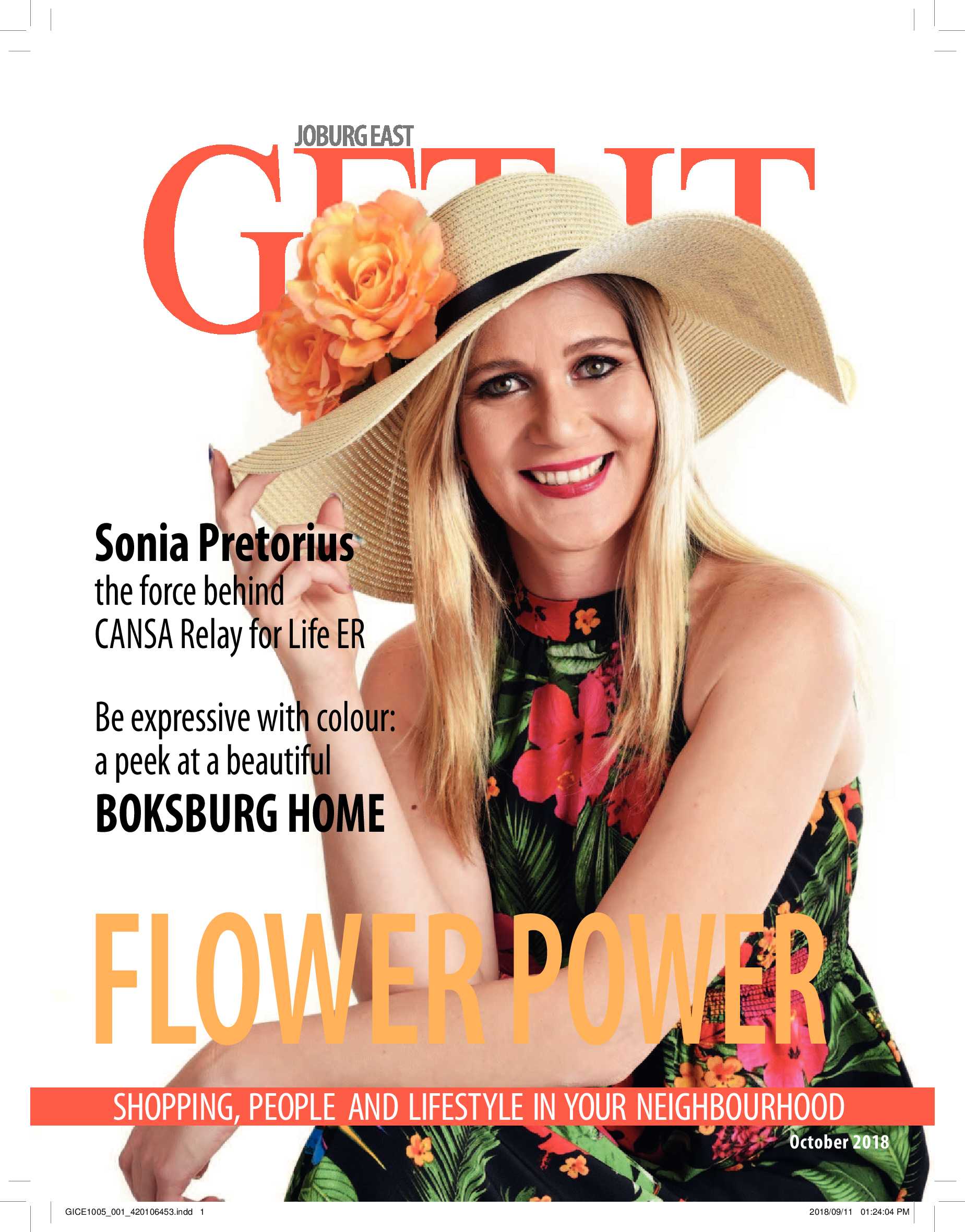 is a national brand of premium free magazines available in centres across the country.
to see other Get It magazines in the network.