Go Monochrome!
We wouldn't blame you for wishing there was a way to make choosing colors a little simpler. Go monochrome! Chose one colour and build around it.  We have put together all you need to know about this decor trend.
You will easily create harmony
Especially among those of us who are just starting to explore the world of interior design, the prospect of putting an entire room together can be daunting. After all, there are so many different components to take into account: furniture, floor coverings, wall hangings, etc. How can you be sure that they will all fit together? By choosing a monochromatic color palate, you have your unifying element right in front of you. Monochromatic simply means is that you take one basic color and apply colour therapy to create a whole palette of options by playing with the various tones, shades, and tints that can be created from the original.
You can showcase elegant simplicity
By now, we're all familiar with the colors that we use to fill our spaces impacts us. While bright colors like orange can provide is with a much needed burst of energy and earth tones make us feel more grounded, sticking to one color palette helps create a soothing and restful environment. Research found that websites with a monochromatic background palette were easiest for others to read. They attribute these findings to the fact that the brain has less to process and therefore is able to better concentrate on the website's content. You can take this same principle and use a single color palette to showcase your space's best features.Since monochromatic designs have such a relaxing effect, it's often utilized in spaces that need an extra calming boost. Bedrooms are, of course, an excellent option, as are those too-often-stressful home offices.
Texture and Patterns become the stars
Usually when we discuss pattern and texture, it tends to take more of a sidekick role. We talk about the lovely way in which patterned throw pillows can make the couch in your living room pop or a textured dining table will add tons of personality to your kitchen. However, when dealing with monochromatic schemes, those bits of pattern can be the star. Since the shades in your interior will tend to blend together, texture and pattern are the easiest – and often one of the cheapest – ways to add visual interest. In fact, while too many patterns are usually looked upon with trepidation, this occasion in which you can let your mixing-and-matching skills run wild.
How To Pull It Off
The words "monochromatic design" scare people a little. That's because it's easy to picture a clownish house where the sofas blend into the walls and every element of the room is the exact same shade. Today, we're going to let you in on one of interior design's biggest secrets: Monochromatic offers plenty more than just a single shade.
In fact, it's best to think of the unifying color palette as the base of the room rather than the whole picture. Instead, you should focus on complimenting your main color with a variety of neutrals. Pops of white and black give the eye a place to rest from the intensity of the shade, so consider using those shades as a main component of your design.
If you're not a fan of neutrals, natural materials can work in much the same fashion. Use wooden furniture to break up your bedroom or a set of ultra-modern metal chairs to making your dining space really stand out.
Whichever group you choose, just be sure to provide plenty of coordinating pops throughout the room. Not only will they provide that always-essential visual interest, but they will pull the room together to give it a professionally-designed feel.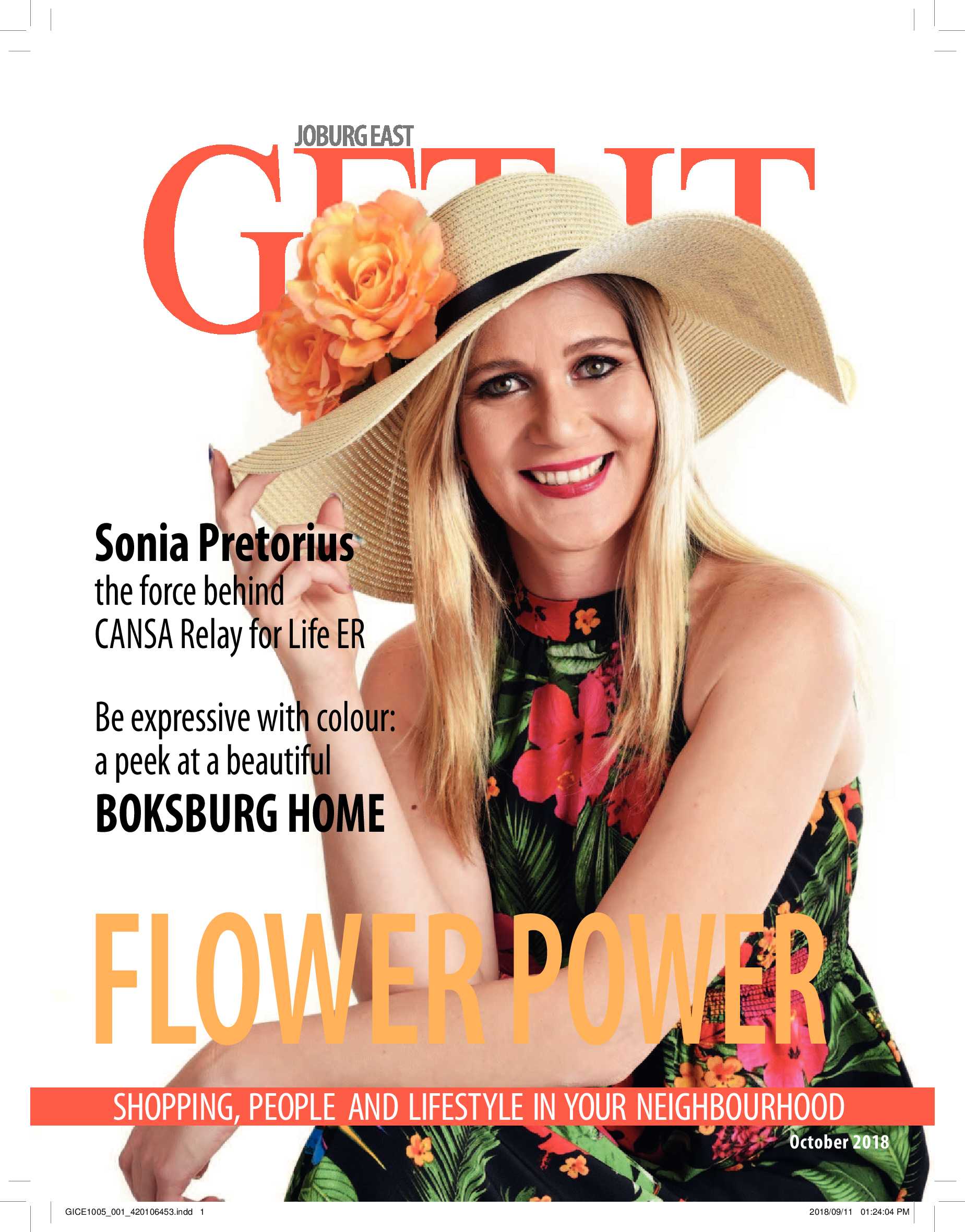 is a national brand of premium free magazines available in centres across the country.
to see other Get It magazines in the network.